Sunlight flashed through an open crack between the cheap vinyl window shades. I squeezed my eyes shut to the bright light, rolled over, and pulled my pillow over my head.
As I lay in bed in my tiny dorm room, I considered all that had happened in my first two days as a college freshman. I turned the events and people over in my mind, hoping that reexamining them from different angles might give their place in my life some level of clarity. I was fortunate that, as a member of the University of Wisconsin swim team, I seemed to have an instant group of friends. I didn't need to enter this strange and foreign land of College alone. I had teammates, cohorts, buddies. During the past two days, we had eaten meals together, explored the campus together, and generally pretended as if we had known each other for longer than we had.
But, as I lay in bed that morning dealing with the aftermath of drinking too much cheap beer out of red solo cups the night before, I wondered about my role among these new friends. Were they simply teammates, with our camaraderie thrust upon us by the countless hours that we would spend together training in the pool? Or would real friendships develop out of mutual respect, complementary personalities, and common interests?
I longed to hear the voice of someone familiar.  I sat up and considered phoning the one person who had always been there – my younger sister. For the past 17 years, we had inhabited the same bedroom, with our lives overlapping and intertwined. I could count on her to stay up late with me rehashing high school drama, to let me borrow her clothes whenever I wanted, to keep me awake at night with incessant giggling, and to generally always have my back. With only a year and a half separating us, we shared many of the same experiences and the same friends. My highs were her highs. Her lows were my lows. We were like two sides of the same coin – different but always together.
I picked up the phone and started to dial. Halfway through the number, I stopped. I gently set the phone back on the receiver. I laid my head back down on the pillow and let out a deep, sad sigh. One tear trickled down my face. Then another. And then another. I sobbed silently for what felt like hours.
Eventually my tears stopped and my face dried. But my heart still ached. I was disoriented and confused. I couldn't shake the feeling that something had been cut from my body. I lay in my new bed in my new room in my new town and I mourned the lost appendage of my youth, my home, and my family.
Eventually many authentic and lasting friendships would develop with both my swimming teammates and other friends who I met at college. But, at that time, I had never felt so alone.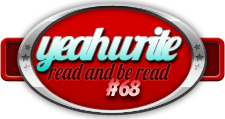 Once again, I am entering this post in the online writing competition at Yeah Write.Voting begins on Wednesday at 8pm and continues through Thursday at 9 pm. I would love your vote.