Happy Monday, y'all! It has been a couple of weeks since I've linked up with Stasha at The Good Life for her Monday Listicles and I was eager to rejoin the Listicles group even before I learned this week's topic of 10 Things I Love About My Car. Given that my family and I are fresh off a monster 2,000 mile road trip stemming from Chicago to Philadelphia (with various stops along the way), the topic couldn't be more appropriate. As I have said before, I think that the minivan just may be one of the most controversial issues in American culture. But regardless of whether you love them or hate them, there is no denying the fact that they make for one fabulous road trip.
Here are 10 reasons why our minivan helped make for a fabulous semi-cross-country road trip.
1. Sirius/XM radio eliminated the need to constantly change the radio stations as we made our way in and out of service areas. Instead, we were able to rock out to our favorite music on Sirius XMU the entire way.
2. A skylight that let a giraffe stick its head in our car at African Safari Wildlife Park in Port Clinton, Ohio.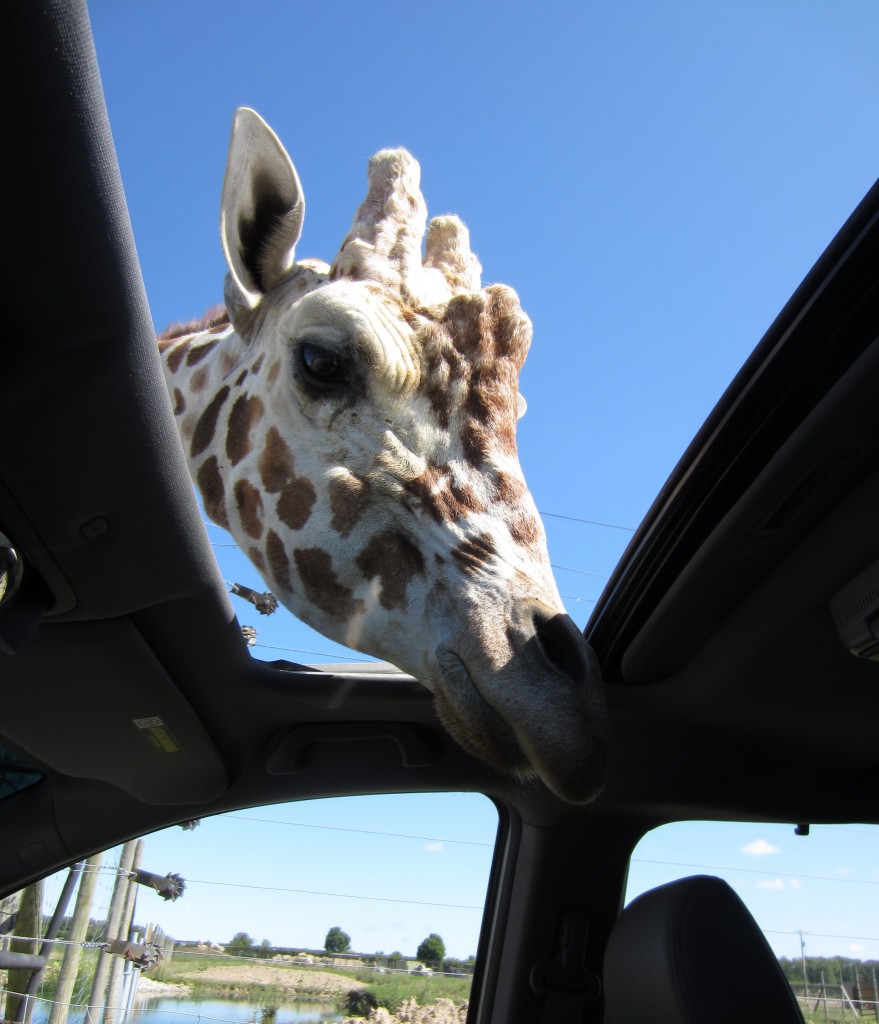 3. DVD players. Happy Feet Two, The Lorax, and Horton Hears a Who were all viewed multiple times, including while we waited out a rainstorm in the parking lot of Sesame Place.
4. Spaciousness. Our family of four had more than enough room to sprawl out, with room to spare for all the toys and souvenirs that made their way into the car.
5. Its unassuming character let us blend in perfectly on our "Slice of Americana" tour. Except, of course, next to the cow RV.
6. Overabundance of cup holders for the endless supply of coffee, energy drinks, juices, and sodas that were consumed along the way.
7. Automatic sliding doors made it easy to corral the little ones in and out of the car.
8. Leather seats made it easy to clean off buffalo slobber after they stuck their heads in our car. (Again at African Safari Wildlife Park.)
9. Relaxing environment made for easy napping accommodations.
10. Our trusty machine safely transported my family across the country and, not only did we survive spending more than 35 hours in the car together over 10 days, but we enjoyed every minute of it. Notwithstanding a few tantrums, a speeding ticket, some annoying traffic problems, and several navigational missteps on my part.