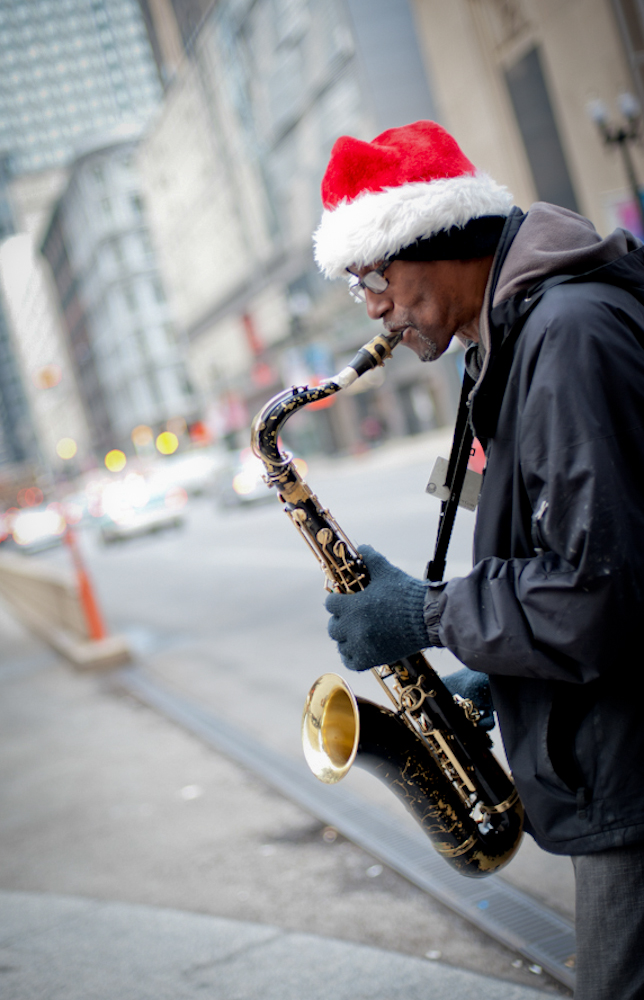 The Christmas season is here. Our tree is up, hundreds of twinkling lights are wrapped around and between needles and branches. I have been listening to Christmas music at home and in the car almost nonstop since mid-November. Sparkly ornaments and jingly bells and round Santas are strewn about the house. And our basement is beginning to overflow with boxes and boxes of soon-to-be-wrapped gifts.
But, despite all outward appearances to the contrary, I have to admit that I'm not really in the holiday spirit this year. Maybe it is due the fact that our family has been plagued with seasonal colds for the past week and I spent the day feeling like my head was simultaneously floating in the clouds and being crushed by a two-ton anvil. Or maybe it's because, as I shop for my kids, I am struggling to find the appropriate level of generosity without falling over the cliff of consumerist excess. Or maybe it is simply because of the unseasonably warm weather.
But, whatever the reason, this holiday season seems a little less sparkly, a little more commercial, a little less reflective, and a little more predictable.
And that makes me sad.
Christmas is a sort of mixed bag holiday. Thoughtful and generous gifts are answered with hefty credit card bills. Festive holiday parties are followed by lingering hangovers and office gossip. Anticipation and excitement are followed by a deflating return to normalcy.
But regardless of all of the drawbacks of the season, Christmas has always been one of my favorite times of the year. And, despite my lackluster holiday spirit to date, I am determined to recapture the essence of what the holiday means to me. I celebrate Christmas as a significant spiritual holiday. I celebrate Christmas for its magic and reverence for the unknown. I celebrate Christmas as an expression of the profound love and connection between family, friends, and community. I celebrate the music and sounds of the season as an outward expression of the divine within each of us. I celebrate the thoughtfulness and generosity of Christmas as a sign of the inherent goodness of humanity. I celebrate its almost mandatory break from our daily routines as a way of emphasizing the art of pausing, being still, and reflecting.
So, tonight, before I fall into a deep NyQuil-induced slumber, I think I'll take a break from blowing my nose for the hundredth time to just sit for a minute and look at the twinkling lights on the tree or perhaps play a few verses of Silent Night on our family's new toy. And tomorrow, I will be ready to ooze Christmas cheer.
Bring it on, Christmas. I'll be ready. Tomorrow.
Do you celebrate Christmas? If so, what and how do you celebrate? What does Christmas mean to you? If not, what winter holidays do you celebrate?
This post is part of the weekly Photo Inspiration Challenge.  Special thanks to Angie McMonigal Photography for her fabulous photos.  Make sure to visit her website or facebook page.