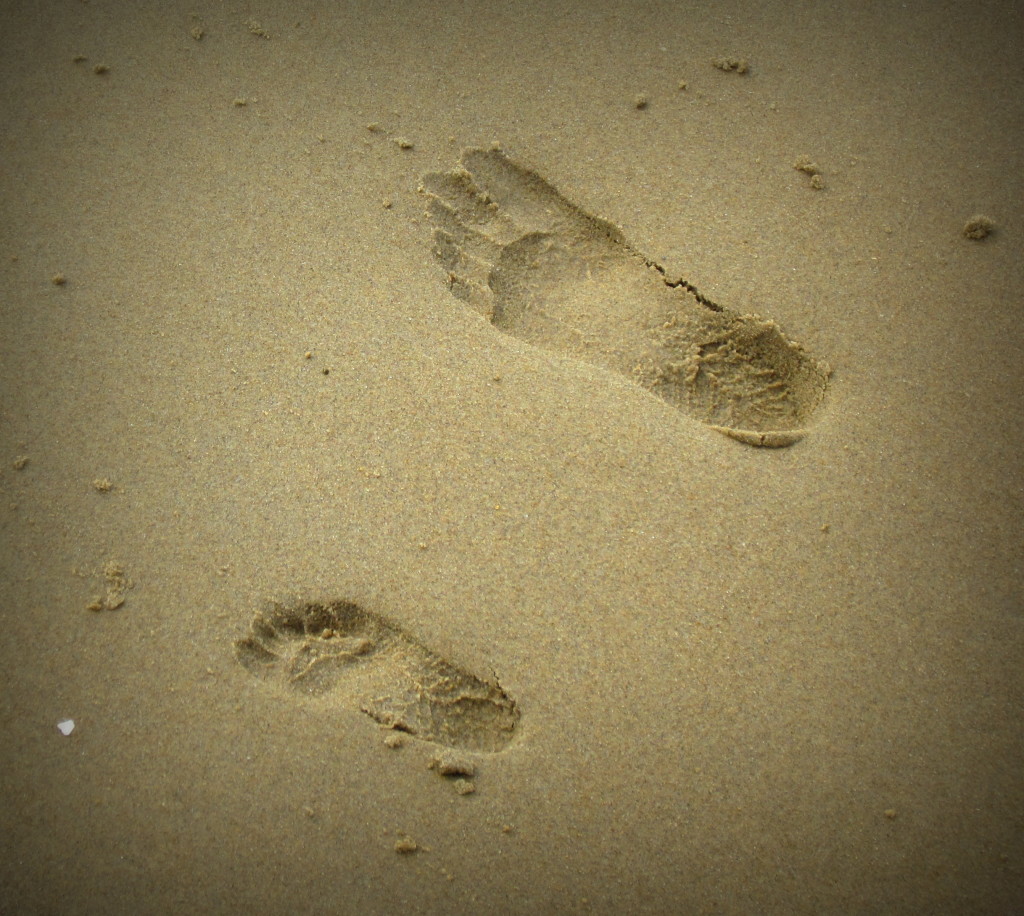 Vacation travel with young children is a wild and beautiful creature, unique in its blend of predictability and impulsiveness, simplistic and extraordinary, and our family's recent trip to Virginia Beach was no exception. Our children are young enough that, as parents, we can still remember when vacation meant sleeping past 7:00 am, lazy afternoons dozing in the sun, long walks on the beach hand-in-hand, and wine-soaked dinners.
But, in other ways, we are so entrenched in this season of our life, and vacation travel now as a family is so different from what it once was that it is hard to reconcile the two. The adventures and relaxation that we once enjoyed as a couple have now been replaced with simpler pleasures as a family, like massive sand castles and sickeningly sweet ice cream and bicycles built for four.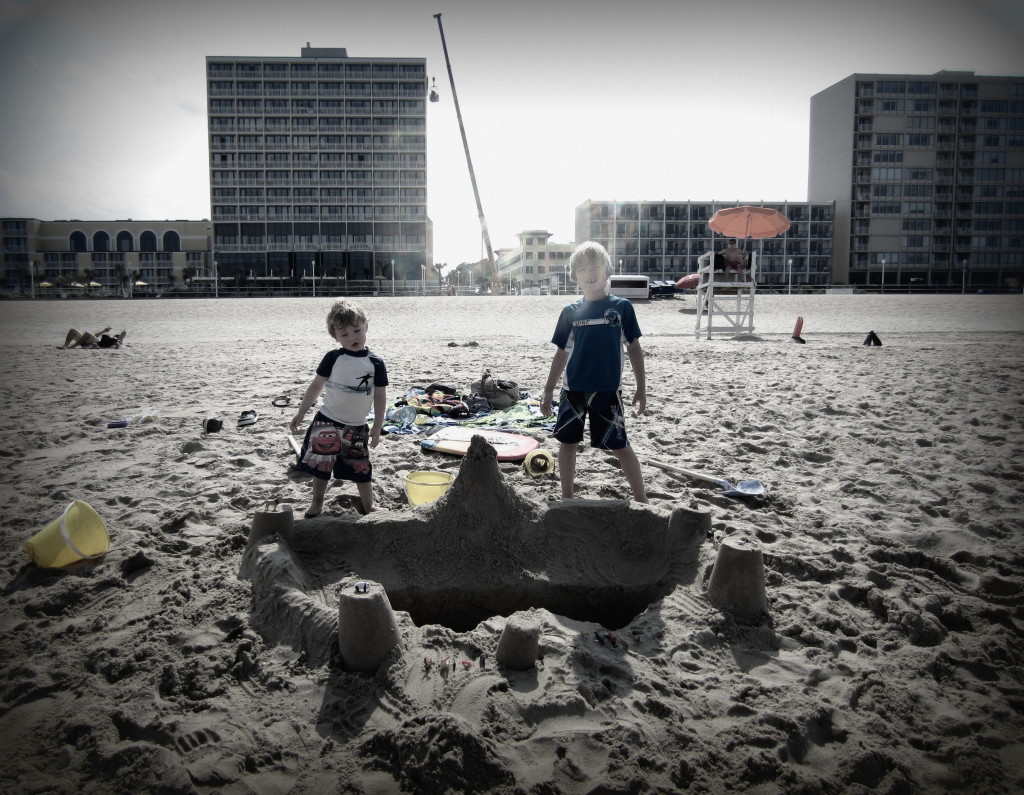 As spontaneous and unpredictable as travel is, certain constants exist when children are involved – mornings are still early, bathtime is still a chore (albeit less frequent), and tantrums are still frustrating (in fact, a sand-spewing tantrum on the beach just might rival a middle-of-Target tantrum).
But as challenging as travel with young children can be, there is something truly magical about watching a young boy outrun waves,
something meditative about the sound of the ocean rumbling around us,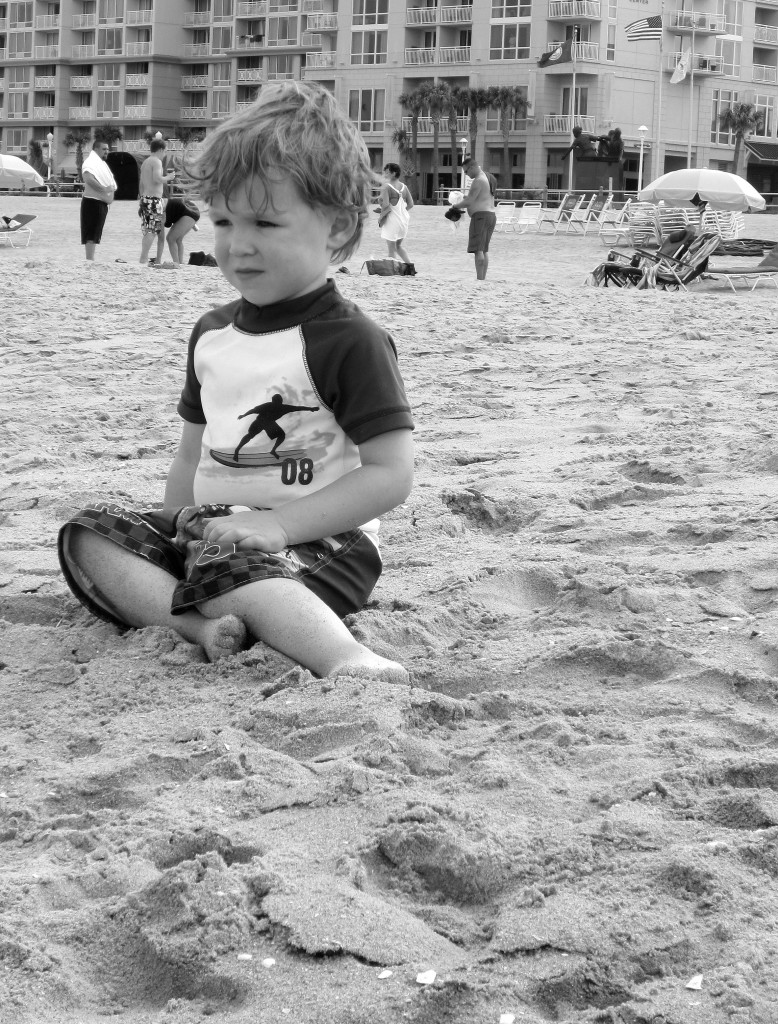 something empowering about standing on the edge of the earth, where terra firma meets liquid life,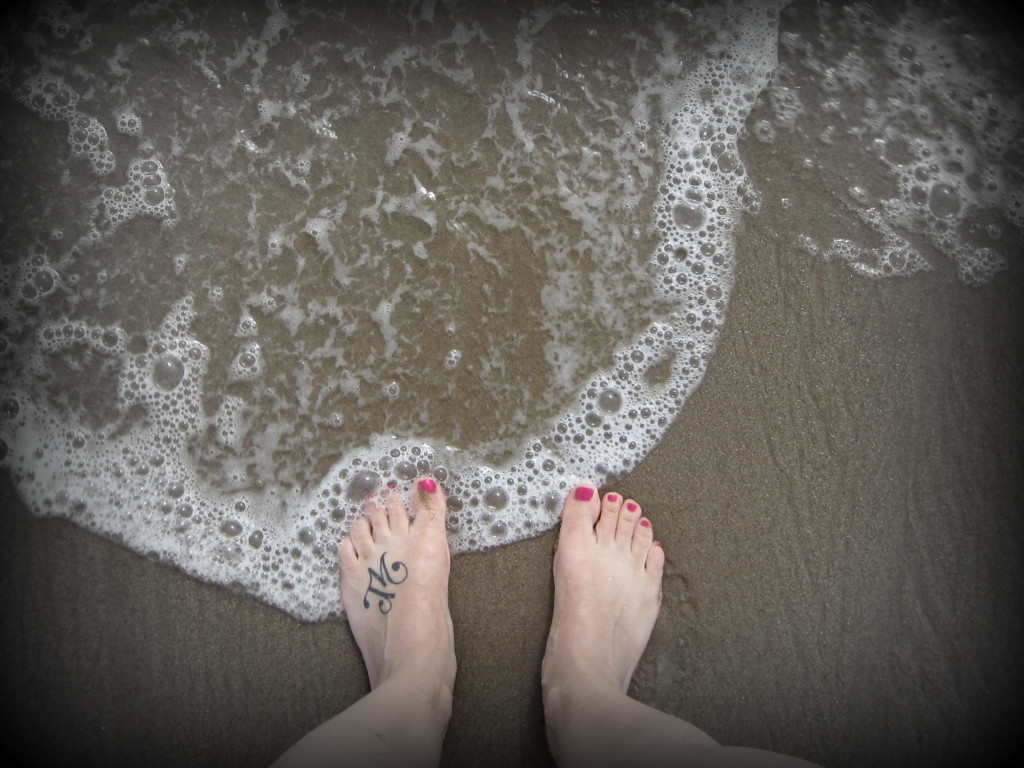 and something oddly romantic about watching the man that I have traveled the world with (literally and figuratively) swimming with our sons that makes me fall in love all over again.
And I hope more than anything that these travel adventures with my family are leaving little footprints of memories on their hearts. Like they are doing on mine.
Linking up with Alison and Galit for Memories Captured.