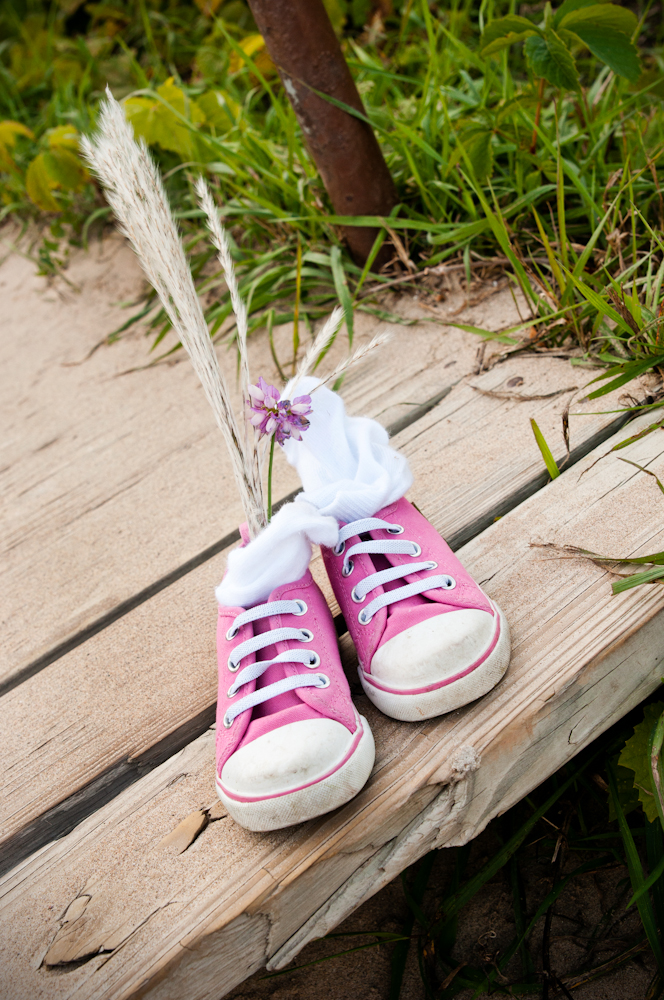 One afternoon, about a year ago, I opened the back door to hear the happy squeals and screams of the neighbor kids playing through our backyard.
"MOM! Can I go play with my neighbor friends? QUICK! Where are my shoes?" my six-year-old son Jackson breathed out in a rush.
"Sure, your shoes are wherever you left them last."
"But, MOM! I can't find them!" he panicked. "Can you help me find my shoes?!?! HURRY! They are waiting for me. MY FRIENDS ARE WAITING FOR ME!"
Now keep in mind, his friends were NOT waiting for him. His friends were NOT expecting him. Heck, for all they knew, Jackson was gone for the afternoon. They were blissfully having fun on their own. Not that they wouldn't welcome him into their little circle of fun when he got there (and, of course, they did), but at the time, they were happy just to be playing – with or without him.
Yet, in his mind, they expected him, they wanted him, they needed him to be part of their group, part of their fun. He was confident – absolutely certain – that he was one of them, that he belonged in their tight little circle, that his presence alone was enough.
We found his shoes in a few minutes and he raced out the door. Well, let me tell you, few things crack your heart wide open like seeing your son skip across the backyard to go play with his friends.
As I watched him go, I felt wave of emotions. Joy that he was so happy to be able to join his friends. Gratitude that his neighbor friends are so kind, gentle, and welcoming (especially given that most of them are a few years older than him). Sadness that he was growing up so fast. And a tiny twinge of envy.
Yes, envy. Of his confidence and self-assuredness. Of his certainty that he was wanted and needed, that he was accepted and belonged. Envy because, honestly, I am not nearly as confident as my son is at six years old – and I wish I were.
It seems that somewhere and somehow – most likely in adolescence for all the obvious reasons – the "I Am Awesome" confidence of childhood yielded to an "I Am Different" insecurity. Questions and doubts multiplied, most of which come in the form of comparisons to others. Am I pretty enough? Thin enough? Cool enough? Smart enough?
And I wonder: Do we ever really stop feeling like that apprehensive and self-conscious teenager, unsure of who we want to be and where we fit in? Do we ever stop questioning whether we belong, whether we are enough? Do we ever stop hiding our insecurities and trying to find a way to fit in with any number of masks and façades? In college, it was parties and booze; in my twenties, expensive makeup and fancy clothes; and now, though the vulnerabilities might be different, they still manifest themselves in potentially divisive and unhealthy ways – excessive social media, sugar-coated status updates, Facebook "friends," blog statistics, the need to be right, job titles, Instagramed and Photo-shopped pictures.
But I also wonder whether that confident, secure, skipping-to-meet-my-friends six-year-old might stay with us as well. Maybe she's shrieking, "You are so totally awesome." Or maybe he's whispering, "It's okay, dude. You can stop hiding now."
And maybe part of our challenge as adults is find a way to bring out that "I Am Enough" confidence of our childhood and balance it with an empathetic acknowledgement that we are all struggling with our own unique vulnerabilities and insecurities. Maybe the challenge is to take off the mask, stop hiding, embrace our vulnerabilities, and run – no, skip – toward all that Awesomeness that is sure to be waiting.
Then again, maybe none of you occasionally feel like a vulnerable and insecure 15-year-old with acne and frizzy hair. In which case, me neither. It's all cool and calm confidence over here.
*************
This post is part of the weekly Photo Inspiration Challenge.  Special thanks to Angie McMonigal Photography for her photos. I am lucky to have known her since the days of frizzy hair and acne. Make sure to visit her website or facebook page. Her work is both stunning and inspirational.