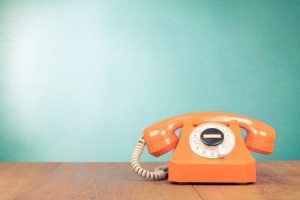 I had this vision of how it would happen.
It would start with a phone call – or maybe an email – at a time when I least expected it. I would take in the news with a mixture of disbelief and detachment, slowly absorbing what it might mean. I would immediately call my husband, then my parents. Both times, I would shriek as I shared the news, maybe shed a few tears.
Things would move quickly after that. The news would spread. There would be more phone calls, questions, and paper work. But eventually the dust would settle, and I would close my eyes and wonder is this really happening?
Of course, our visions rarely match reality. As it turns out, there was no shrieking. There were no tears, no rapid succession of phone calls. Instead, the news stayed hidden and silent, the excitement was kept subdued, out of fear of it all slipping away.
But then last week – after many email exchanges and conference calls, after lots of questions and lots of answers, after weeks of a quietly building anticipation tempered by an impatient fear – I signed a publishing contract for a book that has been years in the making.
And then, with the blue ink barely dried, I went back downstairs to break up a fight over Legos, dole out snacks, and figure out what to make for dinner.
There may not have been exuberant shrieking or happy tears or a rapid succession of excited phone calls (due entirely to my irrationally pessimistic fear of jinxing things), but let me tell you, the realization that this book has found a publishing home is every bit as satisfying as I had hoped.
And I still find myself wondering: Could this really be happening?