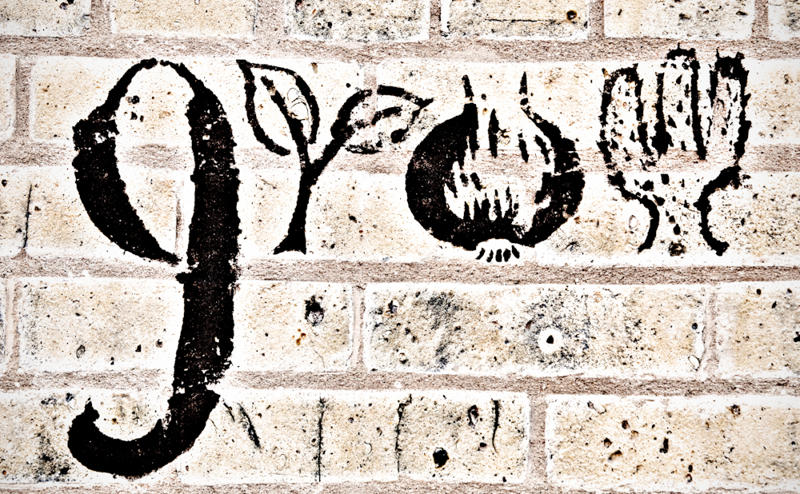 When I received the photo for this week's Photo Inspiration Challenge, I initially drew a blank.   Cultural syntax, general linguistic norms, and inspirational quotes all represent growth as a positive aspiration.  But what does it mean to grow?  And is growth always a positive thing?
As I thought more about growth and what it means to grow, I realized the inherent dichotomy of the word. A growing garden of brightly colored blooms and a field of wildflowers are delightful; a yard full of unruly weeds is a bit less desirable. The growing body of a 5-year-old is a physical marvel of health and wellness; a growing waistline at the age of 35 signals a few too many trips to Dunkin' Donuts. Personal growth is admirable when an individual has learned open mindedness, confidence, and patience; when the ideas growing in a person's head are potentially self-destructive thoughts, like anger, fear, doubt, and denial, the growth is detrimental. A growing social movement is inspiring when it is Martin Luther King Jr.'s Civil Rights movement; but a growing social movement that seeks to oppress certain groups, like the anti-marriage equality movement, not so much.
What, then, separates positive growth from dangerous growth?  And what keeps positive growth from developing into unstable growth?
Perhaps the answer lies in balance.  With balance, we can keep positive growth from spreading beyond control and we can keep risky growth in check.   With balance, we can harness potentially dangerous emotions, like fear and doubt, and use them as motivators.  With balance we can enjoy the guilty pleasures of life while relegating them to the lower tiers of our priority lists.  With balance, we can learn from the ills of oppressive social movements so that positive social movements are reminded to maintain a respectful stance.
Balance is not something that comes easy to me.  In fact, with my all-or-nothing personality, I am in a constant battle to find balance.  After ending my 14 year swimming career that included training for about 5 hours a day, I didn't exercise for two years straight.  Not once.  And I gained a good thirty pounds as a result.  When I eventually resolved to lose a few pounds and went on my first "diet," my 5-10 pound weight loss goal turned into an eating disorder.  So, like I said, balance does not come easy for me.
Yet, I understand that balance is perhaps one of the most important contributing factors to my happiness.  So I try to find balance.  I resist; I give in.  I work; I play.  I am active; I rest.  I teach; I learn.
Except when I don't.  When my priorities, time, and emotions become unbalanced and off-kilter.  When I become immersed in a project and begin neglecting my relationships and obligations.  When I wallow in self-pity or brood over an unpleasant conversation.  And stress and frustration, sadness and anger, fear and doubt all take hold and grow.
So I get out the shears and do some major pruning.  I make some readjustments.  I try to find the balance.  And, with any luck, calm and satisfaction, happiness and love, hope and confidence can find a way to grow.
 How do you maintain balance in your life?
This post is part of the weekly Photo Inspiration Challenge.  Special thanks to Angie McMonigal Photography for her fabulous photos.  Make sure to visit her website or facebook page.