An amalgamation of memories,
hours and days and months
strung together in sequential order,
then sifted and twisted,
until they've chronicled years, decades, a lifetime.
A sloppy stew made from an experimental recipe,
sometimes with too much of this,
sometimes with too little of that,
and sometimes with just the right fusion
of savory sweetness.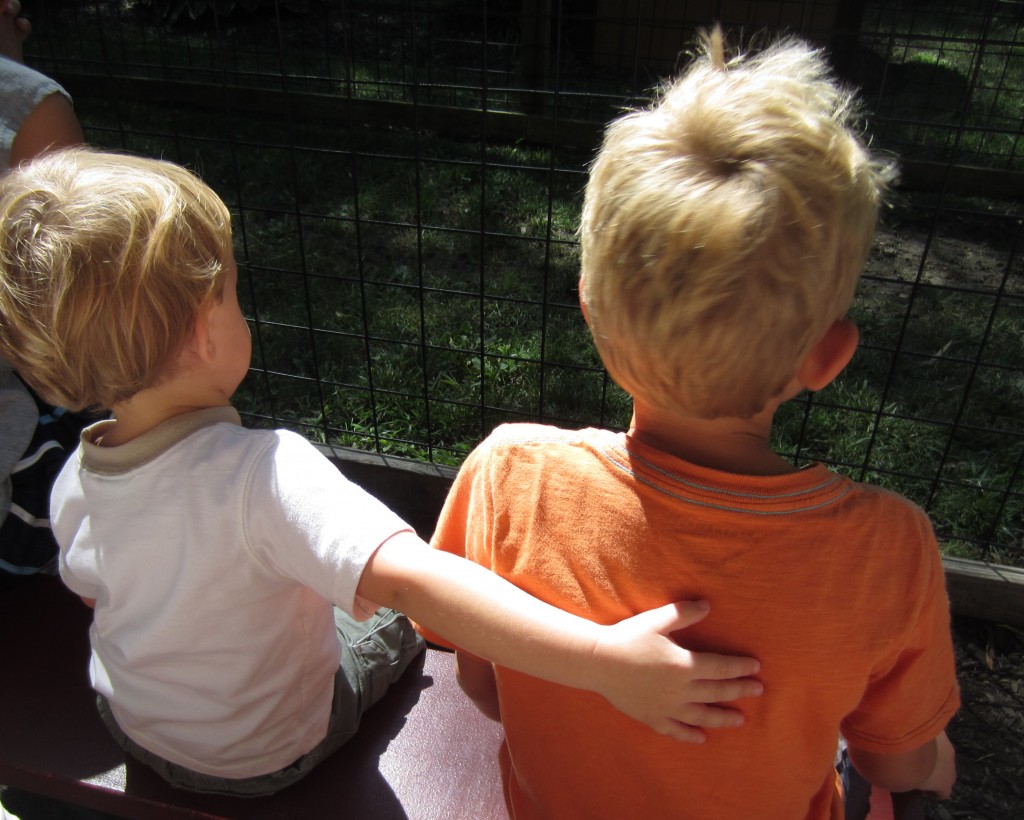 A cacophony of chaos,
of barking dogs and
noisy, boisterous boys,
leaving sticky fingerprints on the walls.
A spreadsheet of chores and tedium,
conference calls and long hours in a lonely office,
demanding bosses and clients, and
business trips to D.C. and Austin and New York.
A calendar of busyness,
PTA meetings and doctor visits,
permission slips and homework, and
eating lunch in the car on the way from one activity to the next.
A sweet and delectable dessert,
made with soft breezes off the lake,
toes dipped in the fountain, and
holding squishy new babies.
A rousing and exhilarating game
of Saturday morning youth soccer matches
and football games watched from the sidelines
or among cheering stadium fans
or with heavy eyes while dozing on the living room couch.
A thrilling and surprising amusement park ride,
of unplanned getaways and unexpected invitations,
of getting lost and finding your way
and once in a while greeting a hungry buffalo eye-to-eye.
This, yes this, is the stuff of life –
a messy, loud, chaotic, unpredictable,
magnificently full life.