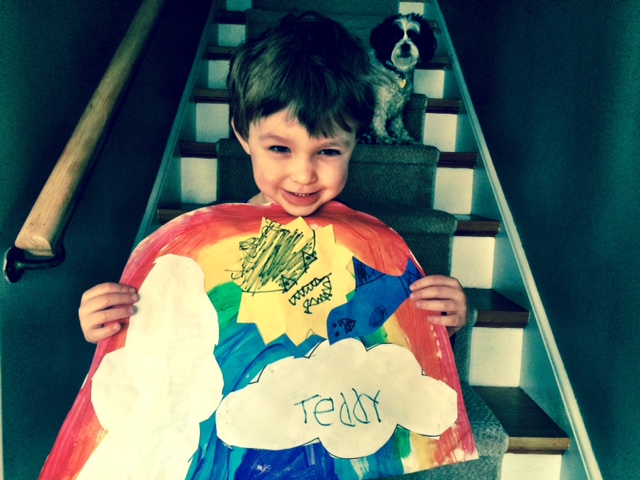 "What should young people do with their lives today? Many things, obviously. But the most daring thing is to create stable communities in which the terrible disease of loneliness can be cured." ― Kurt Vonnegut, "Palm Sunday: An Autobiographical Collage"
When I think of what I want most for my kids in their lifetimes, it isn't Ivy League educations or high-paying jobs or big, fancy houses. What I want for them is contentment and confidence, adventure and passion, love and friendship. I want them to be a part of welcoming communities that foster a true sense of belonging, not a desire to fit in. This isn't always easy to do, but when you do create welcoming and strong communities, something magical happens. I am so thankful for this online space – this community – to write, share, learn, and support.
And, yes, I also want my kids to have world filled with rainbows and glasses-wearing balls of sunshine too. I really don't think that's too much to ask.
This photo is the latest installment of the UU Photo Practice. You can see the rest of my photos here.