"The art of writing is the art of discovering what you believe."
― Gustave Flaubert
I have been writing on this blog for two months now and amount of things that I have learned have been monumental. There have been incredible highs like when a post is well-received or I feel particularly proud of tackling a challenging topic, and vulnerable lows like when I am convinced that my writing is subpar, no one is interested and I am just wasting my time.
The entire process has been one of trial and error, a throw-everything-up-and-see-what-sticks sort of method.  I joined a number of blog communities and writing groups, I set up a Twitter account (despite the fact that I just can't seem to get the hang of Twitter), I poured over the blogs of other successful writers for ideas and inspiration, and I tried to write about a number of diverse topics.
Some of those things were helpful.  Others were not.  But through the process I have learned a great deal. I have learned to trust my own instincts and be true to my own voice, rather than just trying to emulate the style of other popular writers.  I have learned which blogs I truly enjoy and admire, and which sites I am better off skipping.  I have learned to revel in the satisfaction of a well-written post, and not get bogged down with site stats and comments.  I have learned that I still hate Twitter, but find Facebook to be helpful.   I have learned that I have supportive friends and family members, whose feedback, advice, and guidance is beyond measure.
In fact, one of those supportive friends (thanks, Angie!) recently introduced me to a relatively new online magazine – The Urban Times – which was started in 2010 by a group of individuals who wanted to provide an online media presence that included "optimistic forward-thinking" information with the goal of "improv[ing] the world by providing knowledge and solutions to the myriad of issues facing Planet Earth today."  I had not heard of the website before, but after checking it out, its content seemed to complement my writing focus.  After some clicking around, I found a link to submit a request to be included as an author in their website.  I figured it was a long shot, but I submitted my information anyway, expecting that I would not receive a reply.  Much to my surprise, I received a response a few days later indicating that they were interested in having me come aboard.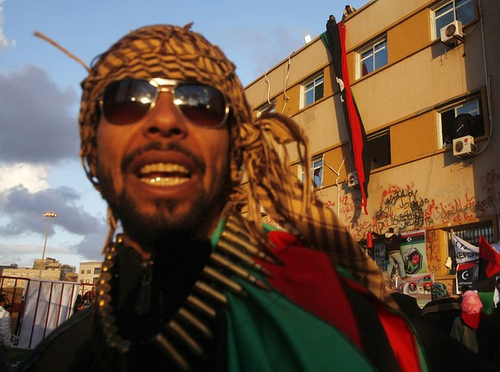 My first post – Ignorance Is Not Bliss: National Infertility Awareness Week – appeared on Thursday, and another post – Religious-Based Political Groups Banned in Libya – appeared today.  As the title indicates, the post is about the potential impact of the ban on religious-based political groups in Libya.  You can read the post in its entirety here, but the following is an excerpt:
"Although a secular government is optimal in the standards of Western society and, according to the NTC, the rule was intended to preserve "national unity," many are opposed to the law. Islamists and other religious and political groups have long since suffered at the hands of former dictator Moammar Gadhafi, who was killed last October by Libyan rebels. From Islamist perspectives, a secular government is perceived as further suppression."
As the quote by Gustave Flaubert above says, "[t]he art of writing is the art of discovering what you believe," and in the past two months of writing on this blog, I have certainly discovered more about what I believe.  I believe in supportive and helpful friends and family.  I believe in constructive criticism from respected sources who have my best interests in mind.  I believe in being true to myself, my voice, and my strengths.  I believe in striving to overcome my weaknesses.  I believe that progress requires taking a risk, putting it all out there, and seeing what sticks.  But I also believe that success and progress require patience, which I am ever so slowly learning to practice.